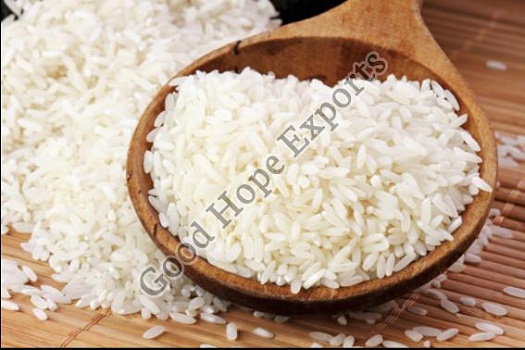 Rice comes in a variety of types, each with its own set of characteristics. Although Basmati rice is regarded as the king of rice, there are also a large variety of non-Basmati rice variants. Basmati rice is lengthy and flavorful, making it a good choice for some delicacies, but most dishes call for non-basmati rice. In India, the Parboiled Non-Basmati Rice Wholesaler ensures the finest quality and healthiest rice species.
Non-basmati rice is available in a variety of shapes and sizes. Some rice varieties are long and thin. Some are short and thick, while others resemble beads. They don't have the same characteristics as basmati rice.
IR 64 Rice
Non-Basmati Rice Company in India produces Ir 64 non-basmati rice, which is known for its texture, taste, and nutritional content. It is also simple to cook. Furthermore, sanitary processing and healthy packaging of Non-Basmati Rice is a frequently desired product.
Non-Basmati Rice PR 11
In the northern Indian states of Himachal Pradesh, Haryana, and Uttar Pradesh, non-basmati rice PR 11 is grown. The amount of starch is reduced, making it easier to absorb. It has a consistent grain size and does not stick to the pan while cooking. Due to its low cost, it is frequently used as a substitute for basmati in dishes such as biryani and fried rice. Non-basmati rice exporters in India produce the most hygienically cleaned rice. It is prepared by experts who pay special attention to rice, and it is subjected to a variety of food industry standards.
Jeera Rice
Because of its great flavour, smooth texture, and fragrant perfume, rice lovers choose this pure and affordable non-basmati rice brand. Due to its sticky texture, jeera rice takes less time to cook and emits a lovely aroma while cooking. Furthermore, rice from Jeera is farmed without pesticides and is naturally grown. It's done with the help of innovative technology and under the strict supervision of expert staff. As a result, the finished goods are devoid of dust, caulk, and other unwanted particles.
Sona Masuri
It is the most significant non-basmati rice since it has less starch and can be digested rapidly. Sona Masuri rice, a type of non-basmati rice, is a hybrid of two different Sona and Masuri rice cultivars. This rice species is well-known for its sweetness and smooth texture. It is well-known for foods like potatoes, Pongal, and biryani, among others.
Round Non-Basmati Rice
This rice is soft, sticky, and quick to prepare. When cooked, this rice releases starch and absorbs more water than regular rice. Rice of this type can be used to make both sweet and spicy recipes. It's a good choice for rice pudding or porridge. Non-basmati rice is used in a variety of recipes in India, including Spanish paella, sucker rice, rice balls, and risotto rice. Rice grains are small, plump, and nearly round.
Parmal Non-Basmati Rice
When cooked, Parmal non-basmati rice retains its ability and flexibility and never loses its nutrients. Aside from that, after cooking, the grains become fluffy, separated, and non-sticky. Its perfume and delectable taste can also wow foodies. Around the world, a wide range of dishes and cuisines are made. Because this rice provides carbohydrates, fibre, and important minerals, it has become a staple in daily diet plans. Furthermore, this rice is grown organically, in a good agro-climatic environment, with the use of natural fertilisers.
Non-Basmati Rice (PR 11)
non-basmati rice PR 11 is planted in northern Indian states such as Himachal Pradesh, Punjab, Haryana, and Uttar Pradesh. It's low in starch and simple to digest. It has a consistent grain size and does not stick when cooked. Because of its low cost, it is frequently substituted for basmati rice in dishes such as biryani and fried rice. Non-Basmati Rice exporters in India produce the highest quality rice that has been hygienically cleaned. It is prepared under the supervision of experts who take special care of rice, and it is subjected to a variety of food industry tests.
Advantages Of Non-Basmati Rice
Vitamin B is incredibly important to our nervous system. It supports neurotransmitters that regulate body activities biologically. The finest source of vitamin B is rice. As a result, including rice in your regular diet will aid in the maintenance of a healthy neurological system.
Carbohydrates provide one of the main sources of fuel for the human body: glucose. Carbohydrate-rich foods are converted into healthy carbs in our bodies, which supply us with energy to do a variety of tasks.
Final Thoughts
Finally, Parboiled Non-Basmati Rice is just as important as other rice grains. It is considered a necessary part of the Indian daily diet due to its numerous health advantages. non-basmati rice has different nutritional properties and benefits.