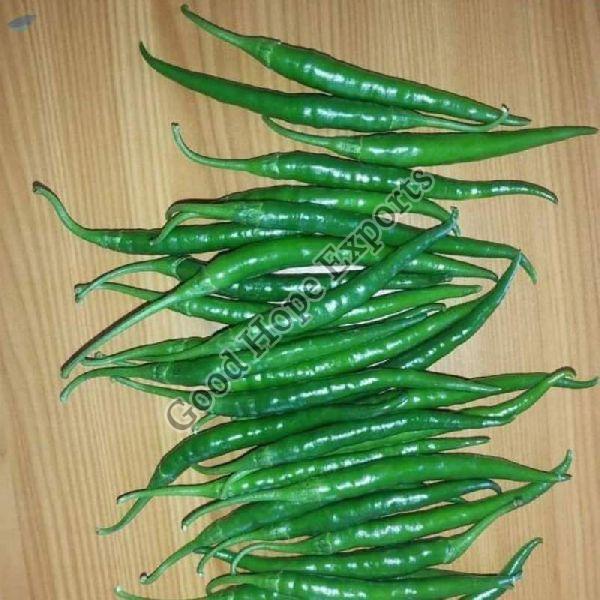 Green chillies are an essential part of every authentic Indian dish. Green chillies come in close to 400 distinct types, all with varying levels of heat. Fresh Green Chilli in Maharashtra provides the fiery, spiciness that defines Indian food. Its bright green colour and spiciness are caused by the chemical capsaicin, which also has numerous health advantages.
Discover more about the advantages of green chillies by reading on
Defending Against Chronic Conditions
The health advantages of green chilli are mostly due to its high antioxidant content. Green chillies include chemicals including flavonoids, phenols, and proanthocyanidins that inhibit oxidation and shield the body from free radicals.
Beneficial for Diabetes
Green chillies contain a substance called capsaicin, which lowers blood sugar levels. Capsaicin is also known to boost insulin sensitivity and secretion, which helps in regulating blood sugar levels.
Aiming to Cure Anaemia
Low levels of haemoglobin and an iron shortage characterise anaemia. Iron is naturally abundant in green chillies. In addition, green chillies are rich in vitamin C, which is essential for facilitating the absorption of iron.
Improving Skin Health
Green chillies have several skin-friendly properties. The vegetable contains a lot of vitamins C and E. While vitamin C aids in collagen formation, vitamin E lessens the appearance of ageing. Green chillies include antioxidants that protect against free radicals, which can damage the skin. Additionally, green chillies' antibacterial qualities shield skin from infections and acne.
Support for Weight Loss
The primary ingredient in green chillies, capsaicin, is believed to increase metabolism. Capsaicin creates heat when consumed, which speeds up metabolism. A faster metabolism causes the body to break down stored fat, which helps people lose weight.
Providing Powerful Cold Relief
Green chillies' capsaicin causes the body to become hot. The mucus membranes in the nose are stimulated by this, which results in a thinner mucus discharge. This encourages simple drainage, aids in clearing blocked airways, and lessens cold and cough symptoms.
Effective Painkiller
Green chillies have anti-inflammatory ingredients. They decrease bodily inflammation and effectively relieve joint pain. People with osteoporosis and arthritis might especially benefit from green chillies' health advantages. Furthermore, chillies' heat has anti-inflammatory properties that actively reduce pain.
Increasing Eye Health
Green chillies' vitamin C benefits in the formation of collagen, a protein that gives the eyes their shape. The vitamin guards against cataracts in the eyes. Beta-carotene is also a precursor to vitamin A, which protects against several eye diseases and preserves eye health.
In conclusion, the usage of green chillies is widespread worldwide. They give the food a spicy, pungent taste. Green chillies are useful for more than just improving flavour—they may also help you lose weight, have better skin, have a stronger immune system, and avoid contracting many illnesses. These health advantages are connected to the nutritional value of green chillies.
Vitamins, minerals, and a variety of plant components, including alkaloids, flavonoids, phenolics, essential oils, tannins, steroids, and capsaicin, are abundant in green chillies. These health advantages are a result of capsaicin, the substance that gives chillies their fiery colour and flavour.