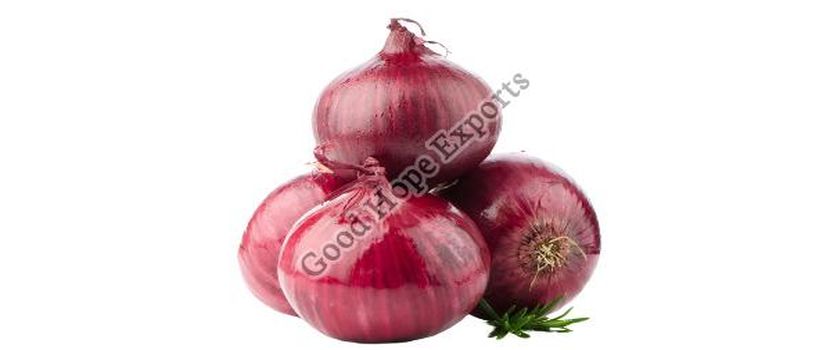 Egyptian pharaohs were buried with onions. The Greeks ate onions to get ready for the Olympics. Onions were also introduced to America by the Pilgrims. Onions are now used in cuisines all over the planet. Alongside cloves, leeks, chives, and greens, onions are members of the allium family.


Farm Fresh Red Onion in Pune Has been linked to several health benefits. The preponderance of the benefits is due to antioxidants. A particular antioxidant is known as quercetin, according to a study, preserves health in some ways. Based on one experiment, quercetin helps the immune system by reducing inflammation and strengthening it.

Antibacterial Effects
Onions have been demonstrated to destroy a wide spectrum of germs in laboratory studies. Onion and garlic extracts prevented the development of many microorganisms in one experiment. Garlic extract also decreased germs in human participants' lips. To demonstrate how onion impacts microorganisms in the body, more study with human volunteers is required.

Reduction of Cancer Risk
Onions and garlic may help to lower your cancer risk. Italian researchers discovered that people who ate the most onions had the lowest risk of colon, throat, and ovarian cancer. In another investigation, researchers discovered that males who ate far more allium family veggies had the lowest risk of prostate cancer. According to studies, the cancer-fighting properties of onions are likely to be related to antioxidants.

Healthy Digestive System
Onions are high in fructooligosaccharides, which are prebiotics. They do not digest and pass through the small intestine. They nourish the beneficial bacteria in the big intestine. A lack of good gut flora has been linked to symptoms that can range from hypertension to colon cancer and anxiety.

The health of the Bones
Onions may aid in the prevention of osteoporosis. This theory has been validated by both animal and human investigations. Researchers questioned women approaching or past menopause regarding their onion consumption in one study. After accounting for other variables, the researchers discovered that women who ate onions daily had higher bone density. This is a positive finding since older women are more susceptible to osteoporosis.

Onion Is Beneficial to Heart Health
Flavonoids and thiosulfinates are abundant in onions. What precisely do these things do? Onions include flavonoids, which help to decrease bad cholesterol in the body, and thiosulfinates, which act as a blood thinner by maintaining blood consistency. As a result, the chance of heart attack and stroke is greatly reduced.

It's Perfect for People with Respiratory Problems
The onion is an anti-allergen, and allergy symptoms are a common cause of respiratory problems. Eating onion has a soothing effect on the muscle fibres of the isolated trachea, as per a research published in the international DARU Journal of Pharmaceutical Sciences. This helps asthmatics breathe more easily. This occurs because flavonoids are present.

Onions Can Help You See Well
This season of the year when conjunctivitis is pretty common.Onions possess selenium, a mineral that aids in the synthesis of vitamin E, which can help avoid this painful eye ailment.Onion juice extracts are included in certain natural eye drops.

It Can Also Benefit Your Oral Health
Who'd have guessed, right? Many of us avoid eating onions because they leave us with unpleasant breath. However, because of its vitamin C concentration, this bulb turns out to be good for dental hygiene.

Food Safety and Onions
A salmonella epidemic in the United States in 2020 was linked to onions cultivated in Bakersfield, California, according to health officials. Since onions are resilient to most pathogens, the outbreak was uncommon. Their papery outer layer acts as a barrier against contamination, and the drying procedure used to prepare them for market decreases the possibility of bacterial development even further.

Some people believe that cutting an onion can attract and absorb microorganisms, although there has never been any proof to back up this assertion. Since 2008, people have been spreading this hoax via email and social media. Because onions are antibacterial, they are one of the veggies least prone to house germs. Even so, sliced onions should be kept in the refrigerator.

Bottom Line
Farm Fresh Red Onionsare root vegetables that have several health advantages. They're abundant in antioxidants and sulfur-containing chemicals, which might provide a variety of health benefits. Onions have been associated with enhanced bone health, decreased blood sugar levels, and a lower risk of cancer, however further study is needed. On the other hand, some people may experience stomach issues as a result of them. Onions, if you like them, maybe a healthy addition to your diet.